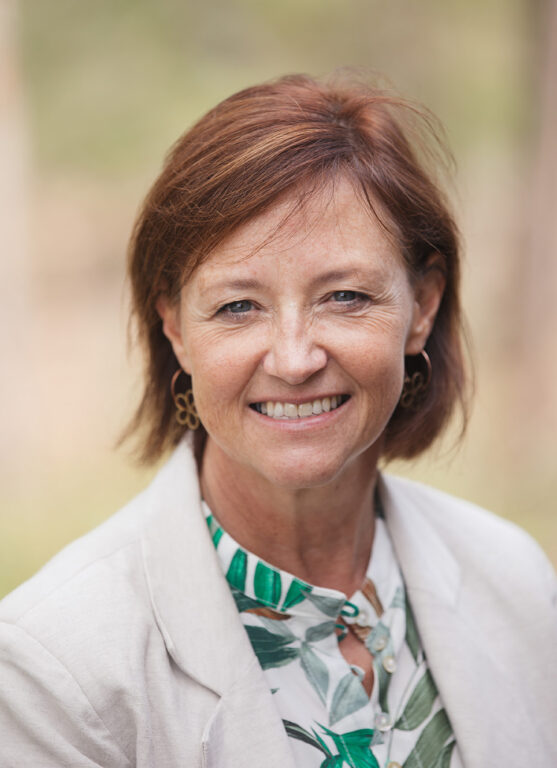 At the start of 2022, Fiona was appointed as the CEN Professional Learning National Coordinator and took up the Interim Principal role for NICE from Mid March. In September 2022, Fiona was appointed as the Principal of the National Institute.

Beginning her teaching career as a K to 12 classroom Music specialist, Fiona has worked at Torrens Valley Christian School (TVCS, a CEN school) in Adelaide since 1990. In 1995, she was appointed as Head of Middle School. In 2005 Fiona was appointed the K-12 Coordinator of Studies at TVCS and held that position until the end of 2017.
Fiona completed her Masters degree with NICE in 2002. Fiona soon commenced working as an adjunct lecturer with the National Institute and also worked as a sessional lecturer with Tabor Adelaide in the B.Ed program.
Fiona completed a Doctorate of Education with UniSA in 2010. Her thesis investigated Middle Years pre-service teacher education. At the start of 2018, Fiona took up the State Executive Officer Role for the South Australian CEN schools and commenced working part-time for the CEN National Office.
Fiona loves living life in beautiful South Australia. She is interested in the history and culture of Aboriginal and Torres Strait Islander people of Australia having discovered more about her own family Noongar heritage.

Fiona is married with two young adult sons who love their footy and music, and serving God in their local Church and work. Fiona enjoys coffee with friends, laughing, cycling, and ultra-trail walking/running.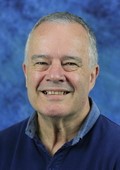 BA, DipEd, LTh, MEd(Studies), PhD (Macq)
Emeritus Principal and PL Presenter
Rod has been married to Rosanne for over 40 years. They have four adult children and seven grandchildren. Rod has worked in both government and Christian schools as a High School History, English, and Biblical Studies teacher. In 2003 Rod completed a PhD at Macquarie University which explored the foundational impact of the Bible on the Christian schooling movement in Australia. Rod served as the National Principal/CEO of Laidlaw College in Auckland New Zealand from 2010-2015. In 2016 Rod and Rosanne moved back to Sydney to be closer again to their family. Rod is now part of the ministry team of the Springwood/Winmalee Presbyterian Church in Sydney's Blue Mountains.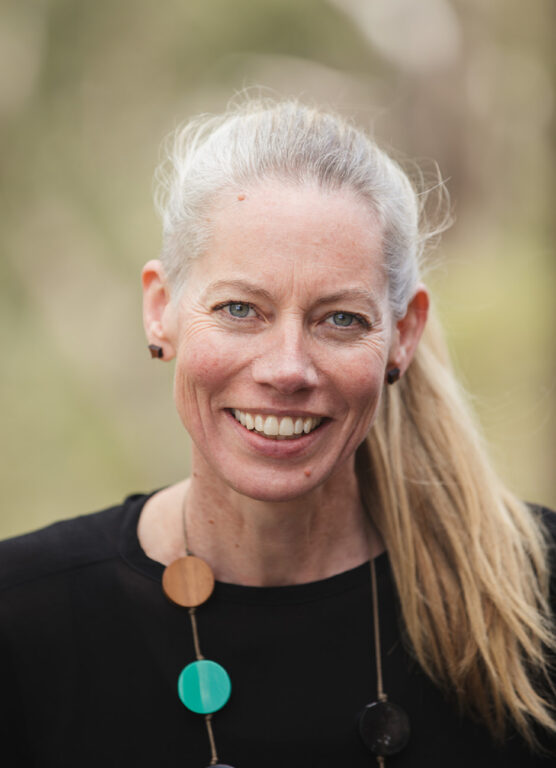 Senior Lecturer and Research Coordinator
Julia commenced as Senior Lecturer for the National Institute in June 2021. She has worked as a lecturer and research fellow at the University of Tasmania since 2008. Through her undergraduate and PhD studies focused in sociology, she has lectured in a range of social science subjects, and has developed a strong qualitative research track record, particularly in affordable housing and sustainable community development. Her professional experience includes curriculum design, development and delivery for tertiary students, and project management of complex research projects including policy development for government, research bodies and stakeholders.
Julia is involved in the missional church movement, and as a Jesus follower she wants to see the grace and justice lived out by Jesus also lived out in her own life, street, and society. She leads a street-based missional community and is a ministry leader in her local church. She is a board member of The Tasmanian Bikes Collective, a youth mentoring program across southern Tasmania, and is a mentor to emerging leaders and young people. Fascinated by how we interpret Jesus' life through our own cultural lenses, her heart in all her work is to point people to Jesus. Julia has called Tasmania home since 1998, where she lives in beautiful Hobart on the bush fringe with her family. She loves her proximity to the native forest, Kunanyi (Mt Wellington), and the river running below. She loves reading, writing, disappearing in the world of playing music, single malt scotch whiskies and rich conversation by a wood fire.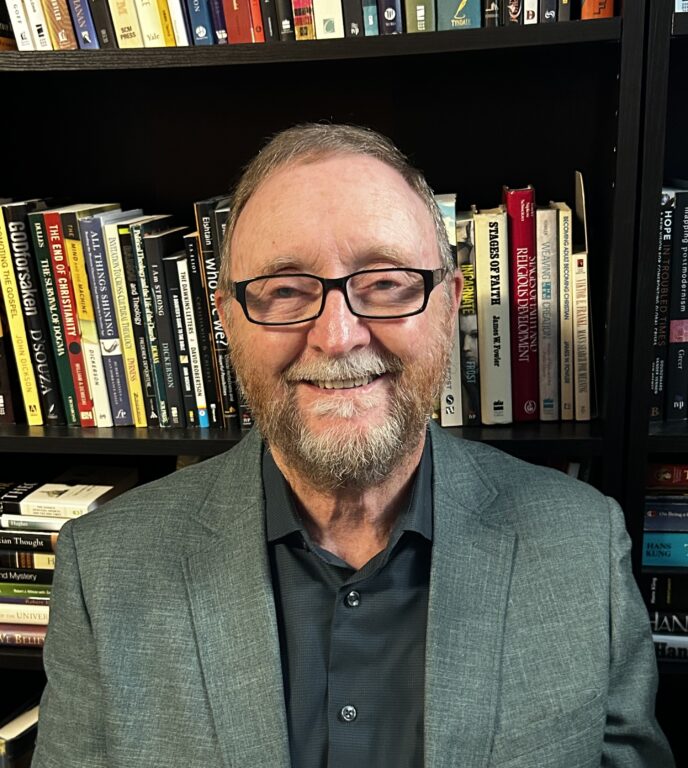 BA, DipEd, MEd, BD, EdD(ACU)
Charlie taught for 32 years, most of those at Tyndale Christian School in Blacktown, but with some time at Marrara Christian School in Darwin and a government secondary school in Sydney. Many of those years have involved the teaching of Mathematics, Commerce, Economics and Studies of Religion. He served at Tyndale as Mathematics coordinator through most of the 1980's and as Deputy Principal in various configurations from 1991 to 2009. In 2011 he was appointed Principal at Mountains Christian College at Blackheath.
He completed a Doctorate in Education through the Australian Catholic University in 2001 on the topic "Christian Parent-Controlled Schools in Australia – Foundational Values and Prevailing Practices" and has interests in learning styles, educational leadership, maths education and research. He has worked as an adjunct lecturer with the National Institute since 2001 and has been appointed as Senior Lecturer from the beginning of 2010.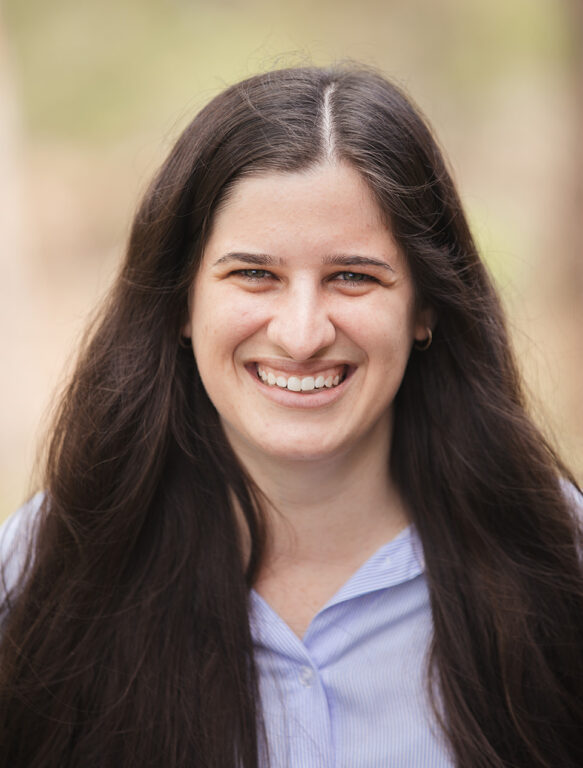 Academic Administration Coordinator
Belinda started working as the Academic Administration Coordinator for the National Institute in 2018. She completed a Bachelor of Teaching/Bachelor of Arts (Humanities) at the Australian Catholic University in 2014, majoring in History and minoring in English. She also has a Certificate III in Business Administration.
Belinda is involved in youth ministry in her local church and teaches ESL at GLO Ministries. She enjoys reading, walking, and puzzles.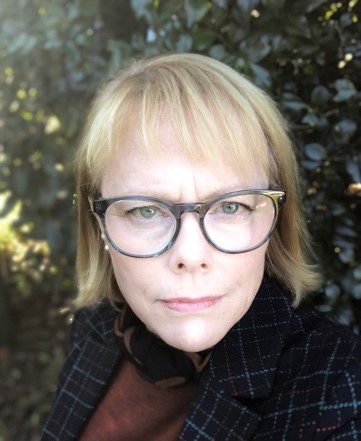 EdD, MEd, DipEd, Dip. Museum Studies
Kate is currently a consultant in the educational, training, policy and design sectors. She works directly with a range of independent schools in NSW, focusing on the areas of school improvement, development of new schools and understanding environments that support effective learning and working. Her approach uses design thinking processes, strengths coaching, data analysis and project leadership techniques.
Kate has thirty years leadership and management experience in P-12 schools, as well as extensive teaching experience in the fields of English/History/Visual Arts/Drama. She worked within the Christian Education sector throughout her school career, holding various roles as head of faculty, deputy principal and principal. Today she supports independent schools in the areas of strategic planning, effective improvement, project leadership and master-planning physical environments.
Her research interests continue are: school culture and design; effective workplace trends and strategies; the built environment; collaborative learning pedagogies; the nature of learning communities; transformational leadership; effective school improvement; programme evaluation; and creativity.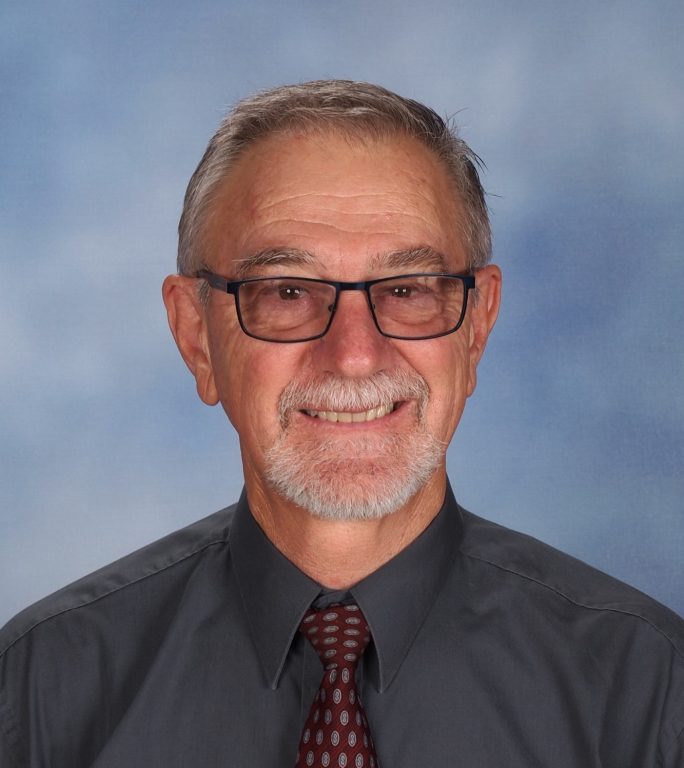 DipTeach, ThC, MEdSt, PhD (UNSW)
While Ken is currently a senior adjunct lecturer for the National Institute for Christian Education, his history of working with the Institute dates back to 1998 when he began as an adjunct lecturer. Ken was Principal of the Institute (2009-2016) and CEO of Christian Education National (2009-2015). Before entering the tertiary sector, Ken was a school teacher for 30 years. His teaching career was equally divided among public schools a Christian schools–the latter involving leadership positions. Although initially a primary teacher, Ken has taught right across the K-12 spectrum. His academic interests concern the theology and philosophy of Christian education and leadership. His PhD with UNSW dealt with the integration of Christian faith with vision and practice of two Christian school groups. Ken is a frequent speaker at conferences and has written many articles for Teacher Christian Journal and Nurture. He has often reviewed submissions for peer-reviewed publications. He has contributed chapters and co-edited Engaging the culture: Christians at work in education and Pointing the way: Directions for Christian education in a new millennium. His writings have recently been compiled in a publication entitled A tale of two worldviews.

Ken lives with his wife Jennie in the Blue Mountains of NSW. They have four adult children and lots of grandchildren. Ken enjoys reading, doing home projects, and watching rugby and cricket.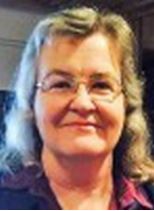 AMusA, BA (Hons), MLitt, MEd, PhD
Jill Ireland and her mining engineer husband Stephen have five children (born 1986 -1996), who all went to Bega Valley Christian College in its pioneering phase. Jill has been involved with the National Institute for Christian Education since 1995, as student, Council member and, more recently, Senior Lecturer. Most of her publications have been on literature for children and adolescents, with a particular interest in exploring worldviews.
Jill was one of the editors of Pointing the Way (2014) and Engaging the Culture (2014) and she is on the editorial committee for the Christian Teachers Journal. As Caltex Woman Graduate of the Year for Tasmania, Jill completed research for a Master of Letters on the poetry of John Donne and T.S. Eliot at Oxford University in 1983. She has a Masters in Education from the National Institute for Christian Education and a PhD on the influence of literary theories on the teaching of year 12 English. A number of the participants in her research highlighted conflicts between their Christian worldview and specific literary theories.
Jill has taught medieval to modern literature at the Bega campus of the University of Wollongong for 18 years. Her academic work has included lecturing in the BA/BEd program for Eastern College Australia and in the Masters program for NICE.
Jill and Stephen enjoy visiting their children and grandchildren, in the city and the central west. By having no television Jill finds time to play the oboe, read voraciously, and conduct knitting experiments.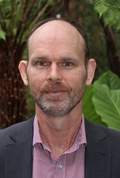 BAgSc, BMin, MA(Theol), MEd, EdD
Chris' experience in Higher Education includes lecturing in undergraduate teacher education programs, in several Master of Education courses, and includes previously working as the Principal of the National Institute. Chris lectures in Worldview, Philosophy of Education, and in School Leadership. A Christian school principal, his scholarly interests include faith and learning, school culture, worldview, and school leadership. Chris' doctoral studies were on leaders perceptions and practices of Christian schooling.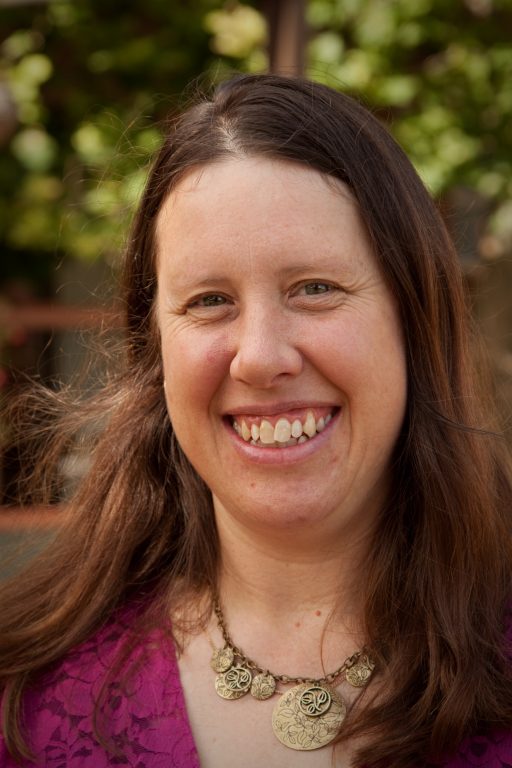 BEd, MEd, Postgrad Cert Eva
Miriam Lili is a Christian mother, Christian teacher and child of God! She believes that a Biblical worldview provides the most satisfactory and empowering answers to life's questions. Miriam has taught in Christian schools in the Northern Territory, South Australia, New South Wales, and Queensland. She has completed her Masters of Education with the National Institute for Christian Education. Miriam enjoys her family, thrives on variety, and loves thinking outside the box.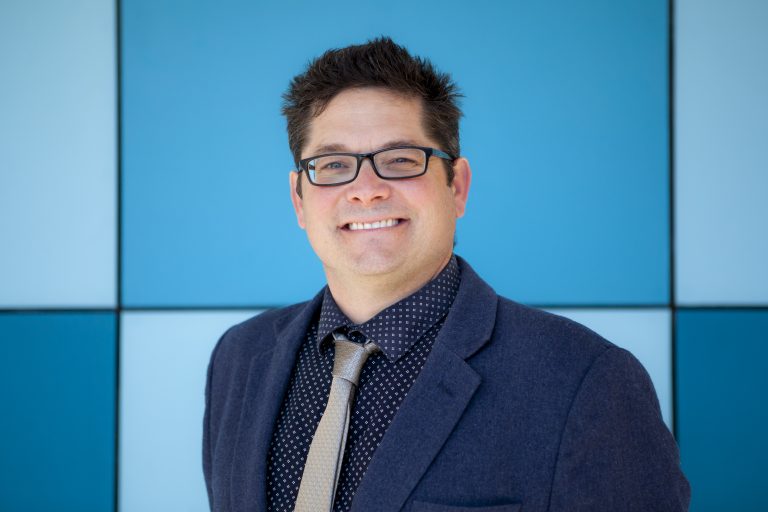 Peter is the Deputy Principal Teaching and Learning (K-12) at St Philip's Christian College Gosford, on the NSW Central Coast. He has worked at the school for nearly 3 years. Prior to that, Peter worked at Covenant Christian School, Pacific Hills Christian School, and Bega Valley Christian College. During his time at St Philip's Christian College Gosford, Peter has served in a Director of Studies role, and is involved in teacher development and professional development across the group of SPCC schools through the St Philip's Teaching School.
Peter's key professional interests include setting the vision and mission for Christian schools, and seeing how foundational values lead to practice in the class room. He has worked with CEN and the National Institute for Christian Education in the area of developing Teachers of Mathematics, and was involved in the development of CEPA. Peter's role at SPCC Gosford is directly related to curriculum, monitoring and providing feedback to the teachers in regard to what it means to teach from a Christian Perspective. He is currently working on a research project in regard to the development of teachers ready for the Christian school classroom. Peter has a passion for developing in his students an appreciation for the wonder and awe of God, through all of life. Peter often speaks at conferences on Teaching Christianly in Mathematics.
Peter and his wife Heidi, live in Terrigal on the NSW Central Coast. They have three teenage daughters. Emily works in the childcare industry, and Grace and Amy attend St Philip's Christian College Gosford. When Pete is not hanging out with his family, you can most likely find him walking his dog at the beach or watching his beloved Manly Sea Eagles playing!
Luke is a graduate of a CEN school and has previously worked as a teacher at Kuyper Christian School in NSW. During his time teaching and leading at Kuyper, he completed a Master of Education (2015). Since finishing teaching, Luke commenced further study at theological college, completing a Master of Divinity in 2021. Luke continues to serve as a parent and board member of Wycliffe Christian School in the lower Blue Mountains where he is currently working as the minister of Springwood Presbyterian Churches. Luke is married to Emma and they have three boys who bring them great delight. Luke enjoys playing golf and working with technology in his spare time and is passionate about seeing people immersed in the wonder of scripture, applying it well to daily life.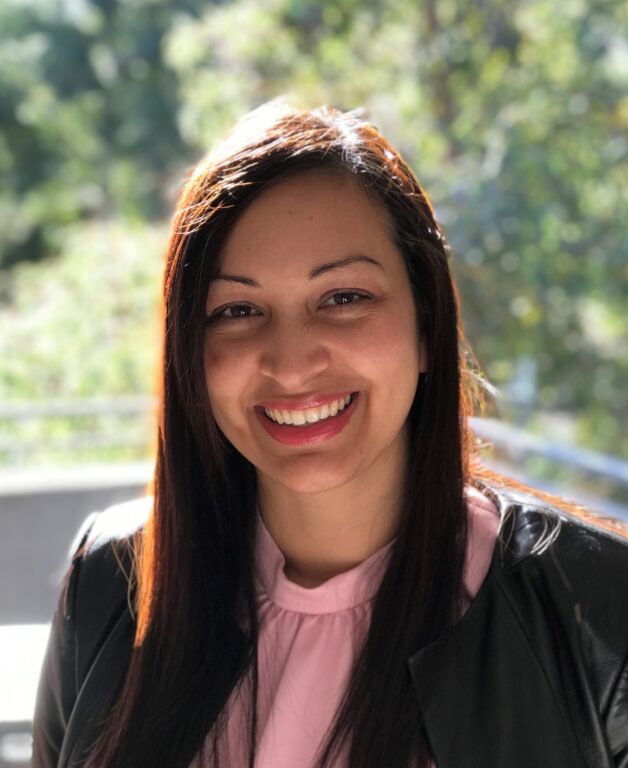 I am a mother, a wife, a daughter. I am a teacher, a leader and a life-long learner. My interests and abilities sit across a broad field, as I find myself to be a mix of the creative and the technical. In the area of performing arts: you may find me directing productions on the stage or leading a church in worship. You may come across me working in a leadership capacity to oversee a team of volunteers or staff, identifying and developing new leaders, establishing new skills and routines, seeing their potential and building upon it in partnership with them, readying them to be released into leadership. In the area of educational-technology: I have studied across the Education and Computing disciplines. My PhD thesis focused on examining the socio-technical contexts of schooling, identifying place-based factors emanating from cultural, institutional, historical and material influences that hinder meaningful ICT integration. The study resulted in the development of a collaborative, user-led model for technology leadership that emphasises the power of student and teacher voice in driving technological change. Thus, you may find me writing new ICT policies, modules and subjects, and creatively launching them within classrooms and the school community. You could find me supporting teachers and pre-service teachers with strategies for ICT integration that take into consideration the realistic nature of the schooling system, teaching schedules and pressures that inadvertently hinder their levels of engagement; or perhaps training up student eLeaders to drive technological change in their schools.You may even find me working on the other side of the world with my outreach initiative: Kids Reaching Kids, teaching children to recognise need in their world and actively pursuing ways of meeting those needs. Whichever aspect of me you come across, you will encounter me as a person who is passionate about what I do, committed and ready to drive change and partner in educating others in supportive and nurturing ways. It is such an honour to live this amazing life we have been given, with its highest highs, its lowest lows and the wonders of the in-between. For me, it's all about bringing Jesus' heart into everything I do and to every person I meet; in partnership with Him, not even the sky is the limit!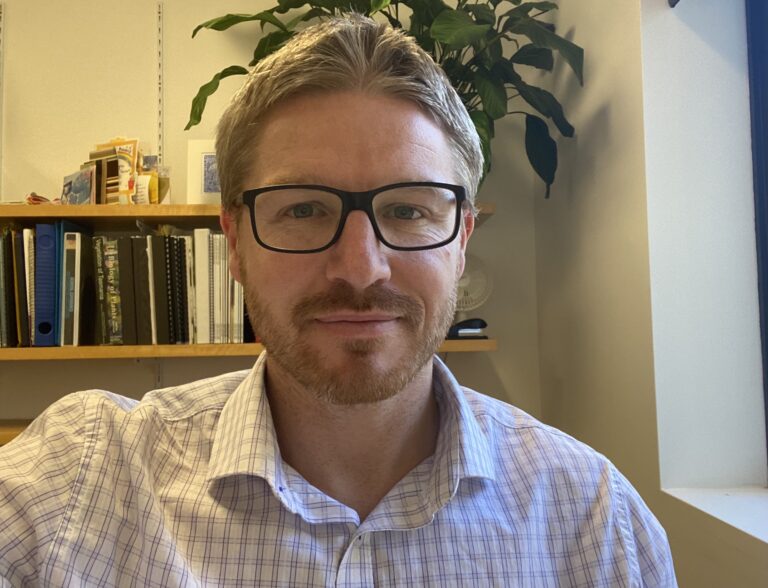 BSc, BTeach(Hons), GradCertEd, PhD (UTAS)
For just over 11 years, Chris worked as a research academic and teacher educator for the University of Tasmania's Faculty of Education, initially as Lecturer in Inclusive Education and then in leadership roles such as Program Director for the Master of Teaching and Academic Director for Professional Experience.
 
After seven years on the Christian Schools Tasmania Board (2015-2021), Chris now enjoys working more directly with the schools and championing teachers, serving as Head of Curriculum and Pedagogy. Chris has completed Bachelor of Science, Bachelor of Teaching (Middle School, with First Class Honours), Doctor of Philosophy (PhD), and Master of Education (Leadership) degrees.
 
Chris and his wife, Naomi, have three wonderful children who love Jesus and are loving learning with Christian Schools Tasmania.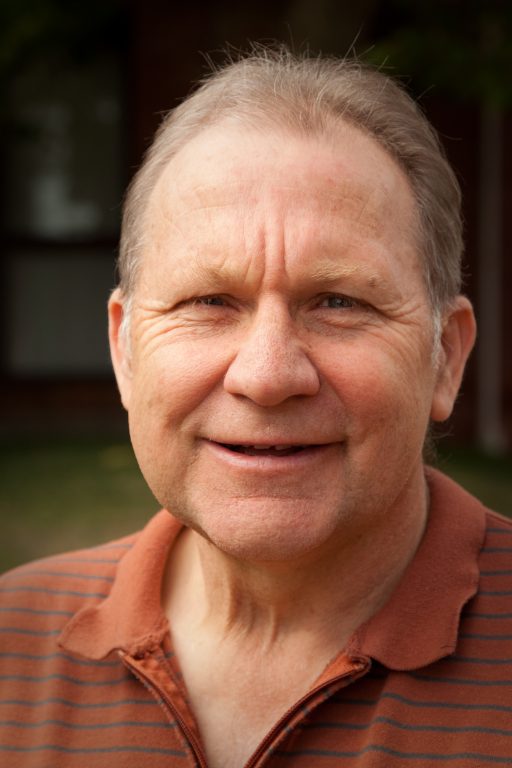 BSc, BEdSt, MEdSt, GradDipEd, GradDipCurtSt, EdD
Andrew has been connected with Christian Schools now for 35 years teaching from Yr 1 to Yr 12. He has pursued his interest in innovation, teacher development, alternative assessment, teaching methods and curriculum development and evaluation through a Master of Educational Studies program. In recent years Andrew has been heavily involved in setting up Vocational Courses and Structured Work Placements for students in years 9-12 in both Mount Evelyn and Mountain District Christian Schools. He has been working part time with the National Institute for Christian Education for the last 20 years. Andrew participates in many intensive sessions and enjoys meeting students from all over Australia. Since 2015, he has been the Director of Education studies at Eastern College Australia, developing, teaching and coordinating accredited initial teacher training.

Andrew is married to Kathy and has 5 grown up kids. His hobbies include growing vegies, skin diving, fishing, hiking, and bird watching. Andrew has lived in the eastern suburbs of Melbourne all his life.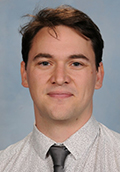 Michael Street is the Director of Teacher Development at Green Point Christian College on the New South Wales Central Coast and a director of the History Teachers Association of NSW. He started his career in 2012 as an English teacher and steadily moved across to History teaching in 2016. Michael has taught in Christian and state schools in New South Wales and has also worked for Sekolah Pelita Harapan in Jakarta, Indonesia. He was the recipient of the 2019 NSW Premier's History Teachers HTA Scholarship and a 2021 scholarship recipient in the Gandel Holocaust Studies Program for Australian Educators. As part of the NSW Premier's Scholarship, Michael travelled to the USA and UK to conduct research into the historiography of witch hunts and witch trials. Michael speaks regularly at state and national conferences, delivering pedagogical support to History teachers on a range of topics, with special focus on the history of witch hunts, Apartheid in South Africa, and the Cold War.
Michael completed a Bachelor of Arts/Bachelor of Education through UNSW in 2012. He then completed a Master of Education with the National Institute for Christian Education in 2017 and a Master of Research in Education through Macquarie University in 2021. His research passions focus on the intersection between Christian Education, teacher wellbeing and educational psychology. Flowing out of this passion, Michael is currently working towards a PhD in Education at Macquarie University, exploring the relationship between the religious ethos of faith-based schools and sources of teacher self-efficacy.
Michael is married to Richelle and is the father of five children. Every day is busy, every day God is gracious.
Bronwyn is married to Fred and is the mother of two boys. She greatly enjoys reading and other crazy activities including alpine skiing, early morning trail running, and mountain biking. She is passionate about Christian education and its role in equipping young people to undertake their royal task of cultivating and subduing the earth. Her role as an adjunct lecturer at NICE involves lecturing for the Action Research subjects where participants are facilitated to investigate an important issue in their practice and consider a redemptive intervention.